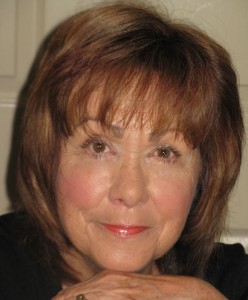 Welcome to nothingvanishes.com where many of  my life experiences are transformed into fiction. Nothing vanishes.  Nothing.
Karen Lauritzen moved to Brevard, North Carolina in 1994 after living in Chicago for many years. She found her voice writing fiction after enrolling in Peggy Tabor Millin's Clarityworks centered writing program in nearby Asheville. Several of her short stories have been published in Wnc-Woman Magazine and her short story, Alter, won a prize in their annual short story contest in 2007. The characters in Alter also appear in her recently completed novel, All Her Worldly Goods. The short story, Nothing Vanishes, was accepted by The Chrysalis Reader, and published through the Swedenborg Foundation in 2008. Another of the stories from Nothing Vanishes, Seat 7F, won honorary mention in the 2010 Carpe Articulum Literary Awards. Nothing Vanishes is also published on the this website as the first blog post.
Karen sees writing as a method of integrating life experiences. All writing is healing. Final drafts become a patchwork of experiences spoken through the voices of fictional characters. Nothing vanishes. Nothing. Karen sees herself as a transparent being at the core. Getting to that core, to the most honest writing, comes from digging deep, not being afraid to fail and learning to laugh hard at the audacity of life.
The process of writing is an emptying experience.  Learn to trust the process to take you there.  Trusting the process allows the authentic voice to emerge.
While Karen lived in Chicago she worked as a medical social worker. She worked in both state hospitals and with private organizations performing a variety of jobs including designing a community linkage program to assist adult schizophrenics to live independently; leading the first support groups for patients with kidney failure; implementing an educational program for mentally retarded adults; working with a health care team serving the homebound and chronically and terminally ill.
Karen is a member of The Kuan Um School of Zen and has practiced at The Cambridge Zen Center. She is a member of the North Carolina Writer's Network and the Brevard Authors Guild.